Tuesday, May 25, 2010
It's my first week to join this newly discovered blog hop, Follow Me Back Tuesday. If you wish to join, please do click on the badge below to know how and add your blog to the linky.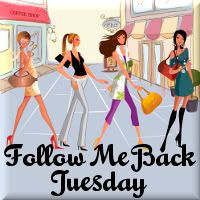 As with my fridays, I'm very excited to meet new bloggers and discover new ideas.
A big thanks to the hosts Survey Junkie, Little Yaya's, Review Retreat & Boobies,Babies And A Blog..