Friday, February 4, 2011
It's my first time to join Pink Fridays. Looking forward to seeing your pink pictures.

This was one of the bouquets during the wedding we just attended. All the flowers I saw were green and white but just this one pink rose amongst all the white and green stood out.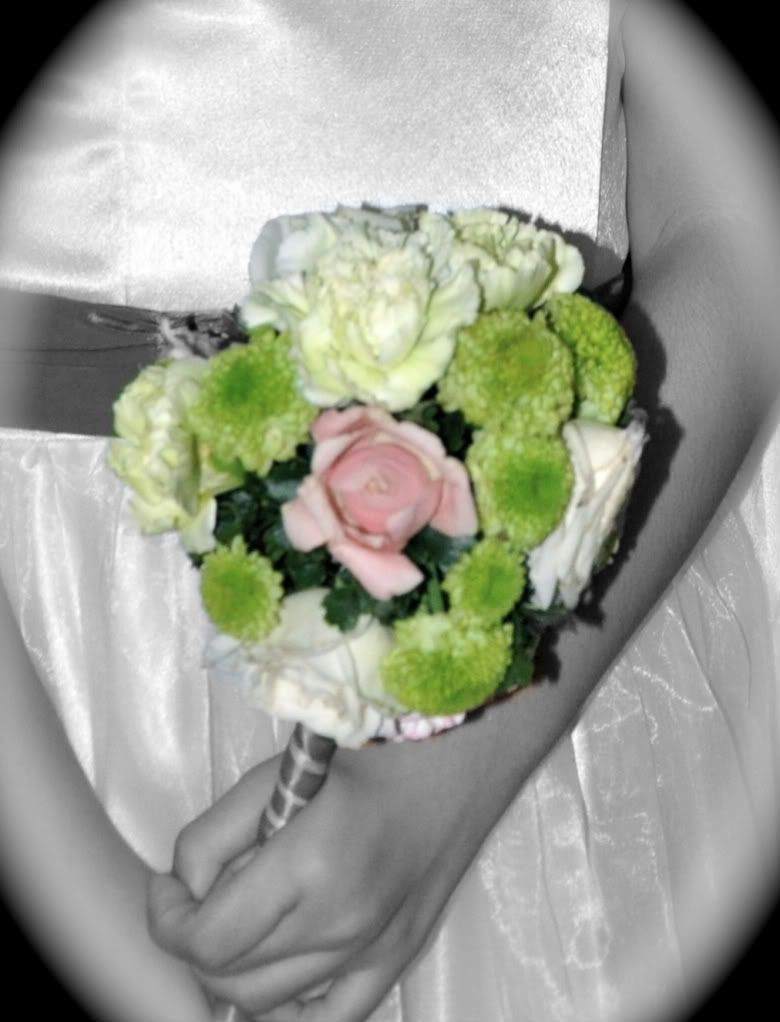 Have a great weekend!
Like this post? To subscribe to this blog by email, click HERE
Want updates via Facebook? Click HERE to take you to our Facebook page.