Friday, June 18, 2010
To those who come by my blog from bloghops here are a couple of things about me:


a stay-at-home mom but trying to find work from home;
I have a 20-month old daughter;
have 3 other blogs, My Tummy Calls, My Game of Chance and a SAHMmy to a WAHMmy;

I'm starting to love blogging and article/review writing;
I loooooooove Fridays!

So please do leave me a link and I'll be more than happy to follow you!

I am thumbnail 22 on Follow Me Fridays, 71 on New Friend Friday, 20 on Friendly Friday Follow, 22 on Friday-Follow-me, and 72 on Social Parade

Just click on the badges below and it will take you directly to the host's page so you can join the linky too :)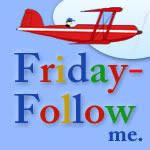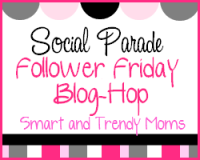 Wishing you and your family a great weekend!